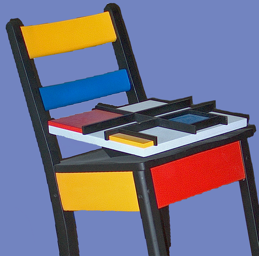 Fifth edition
The winners of the Fifth International Composition Competition
Montreal, Friday May 25, 2012 – During its concert on Friday May 25 at 8 pm at the Montreal Conservatory of Music, the Molinari Quartet announced the winners of its Fifth International Composition Competition for String Quartet.
The winners were chosen from 100 candidates aged under 40 and the jury – composed of the members of the Molinari Quartet and composers Nicolas Gilbert and Jean Lesage – met in May to evaluate the 100 original scores received from 27 countries. For its Fifth edition, the Molinari Quartet has selected five works. The order of the winners will be determined following the concert on December 1st, 2012 by the jury after a final deliberation.
Here are the five candidates, in alphabetical order, whose works will be played in concert: Michael Cryne (United Kingdom) for his work Prism Michael Cryne was born on June 4, 1981 and is currently pursuing his doctoral studies at Royal Holloway, University of London, England. Jean-Emmanuel Filet (France) for his work Ediacara Jean-Emmanuel Filet was born on September 6, 1986 and is currently completing his doctorate in composition at the University of Montreal under the supervision of H. Leclair and P. Leroux. Jeffrey Peter Koene (Canada-Netherlands) for his work Bioluminescence Jeffrey Peter Koene was born on April 20th 1972 in Oshawa Ontario. Doctor of Philosophy in Music awarded in 2002 by the University of York (UK), Jeffrey Peter Koene lives in Vienna were he has an active career as composer, arranger and notation specialist for music publishers. He also has been named composer in residence for the Sine Nomine Choir of Vienna for the 2013-14 season. Diego Lozano-Verduzco (Mexico) for his work Musikphantome Diego Verduzco-Lozano was born on April 18, 1988. He holds a license in composition and is presently working on one in musicology at Trinity College London. Min-Zuo Lu(China) for her work The Five ElementsMin-Zuo Lu was born on February 28, 1991 and studies at the Shanghai Conservatory of Music in China. The recipients will share $6,000 in prizes and the first prize winner will be offered a silkscreen by artist Guido Molinari.
The five winners will be invited to work with the Molinari Quartet prior to the Winners Concert which will be held on December 1st 2012. The winners will also participate, on November 28 2012, in the Dialogue at the Chapelle consisting in a public workshop of discussion and performance by the Molinari Quartet.